Aberystwyth Town Walls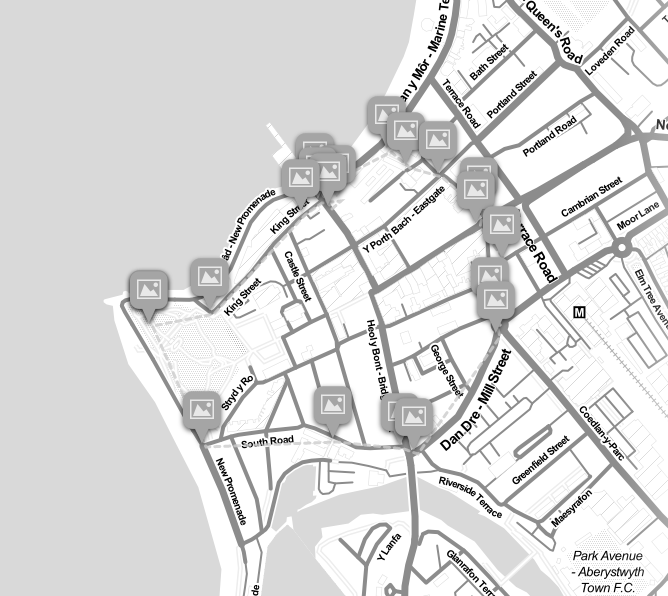 Aberystwyth was once a walled town: over several centuries the walls have disappeared - various accounts tell us that the masonry was repurposed as houses for peple to live in, so not a bad thing.
There is a map based tour that allows you to trace their very evident route.
There is a document that lets you read a bit more about it all.
Every year, Terminalia is celebrated by walking the route of the walls.

Roger home
contact